ULTIMATE SAFETY FOR YOUR OWN HAIR
THE HAIR WE USE:
EVERYBODY KNOWS WHAT HAIR EXTENSIONS ARE BUT …
- Have you ever heard that they can be made of Slavic, European, Indian, Asian, Caucasian, Chinese, Ukrainian
or Malaysian hair? What are the main differences? (LEARN MORE)
- Do you know which kind of hair is used in our Hair Extensions, where and how we buy raw hair? (LEARN MORE)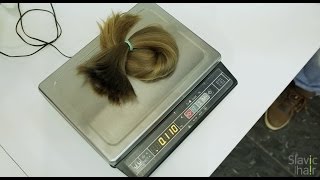 The world hairdressers call Slavic hair the «Russian Gold». Its natural beauty will not fade over time. When choosing hair for extension
it is important to take into account than 80% of success depends on the quality of the hair.
RAW SLAVIC HAIR AND SUPPLEMENTARY GOODS
KERATIN
COLOR RING
ACCESSORIES
Company
Where to buy professional Slavic Hair Extensions? We recommend - only from manufacturers.
Our direction - the production and sale of natural Slavic Hair Extensions, Raw Human Hair wholesale and retail, with the successful experience of more than 15 years.
«SLAVIC HAIR Company» in EUROPE is:
Online shop of professional hair extensions
Over 400 kgs stock
Quality confirmed by certificates
Any form of payment
Special offers for wholesale customers
Worldwide delivery
Slavic Hair Company starts in old Russian city Kostroma back in 1999. Over fifteen years on, Slavic Hair Company has been exporting Russian virgin hair all over the world. Eventually our company has become the only official Russian focal point for collection and primary treatment of virgin Slavic hair of Russian origin.
Top tips
See all
Join our mailing list Sign up with your email to get fresh updates